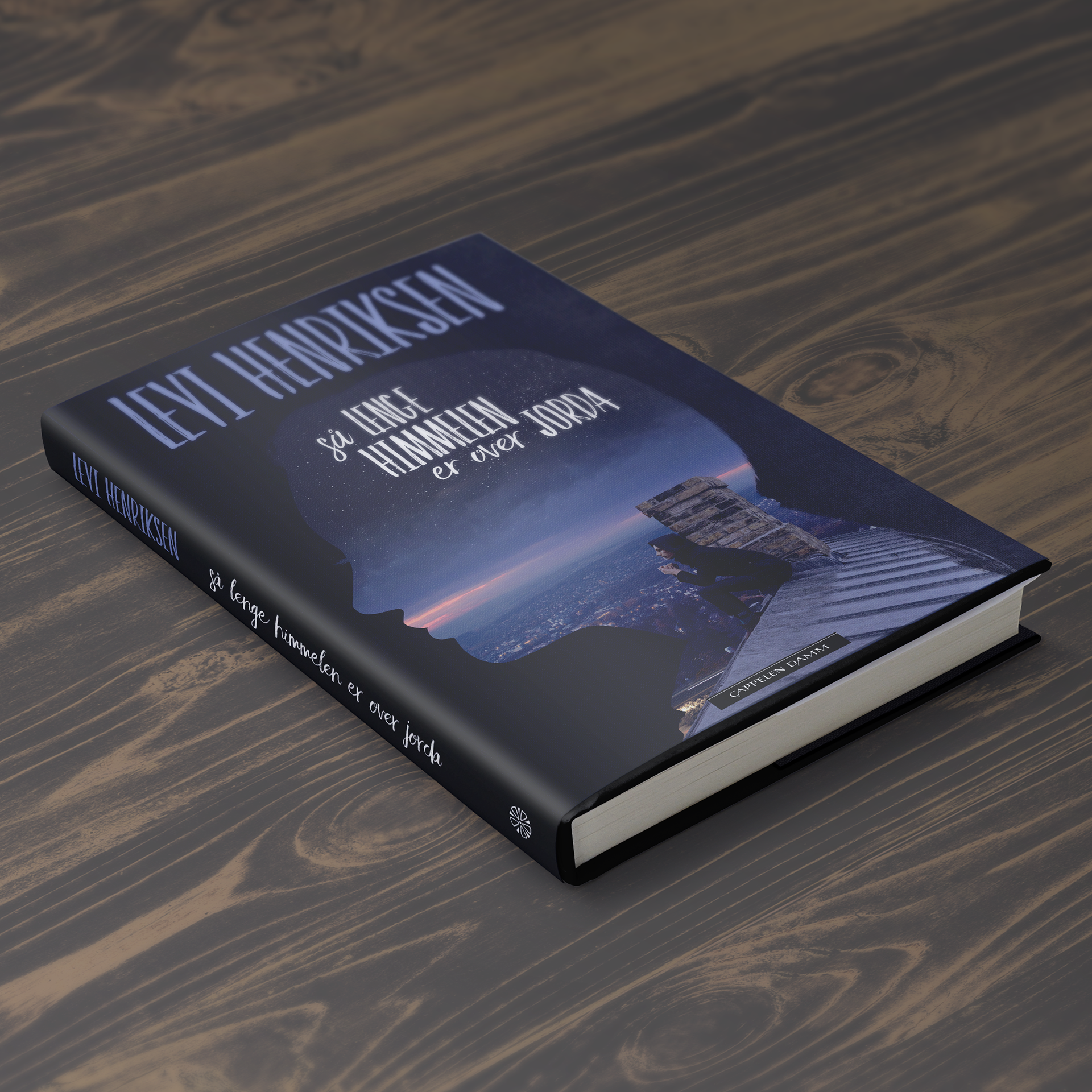 A few words on the process
I thought I'd share my work process for the book jacket I made for Levi Henriksen's 
Så lenge himmelen er over jorda
! This is Henriksen's first young adult book, and it tackles some pretty serious subjects:
illness, death—and love. One critic described the novel as a "[…] literary roadmovie, with melancholy undertones".
The editor and AD over at Cappelen Damm wanted a "photographic" look, which would appeal to both young adults and adults. I've been doing quite a lot of "collage-like" work with textures, photographic elements and illustrations the last few years. We decided that was the way to go with this one too.
After reading the novel, I sketched some initial thumbnails, just to map out some potential "directions" for the art. We decided on going further with the first thumbnail, where the car and protagonists are the center of attention. The colours fading from lively and vibrant to cold and stark:
This didn't really work, though. And it got nixed by the author too. Rightfully so, I think. I made a new batch of thumbnails, and we decided on the fifth one, where I use negative space and silhouettes, which I love:
This "comp" fit the mood and atmosphere of the novel way better than the first one. Both the publisher and author approved it. The next step: making the rest of the book jacket. I still wanted to include the car to hint at the road movie aspect of the novel, so I included it in a little illustration on the back. We also talked about including something on the back flap, and I decided on one of the central motifs of the novel: A pilot falling out of an airplane.
I tried several fonts, but decided to go for a handwritten font, with a "personal", almost diary-like feel to it. This also makes it more recognisable as a young adult book, I think. Lastly, we decided on printing the book jacket on matte paper with glossy spot UV coating on the silhouette and title text.